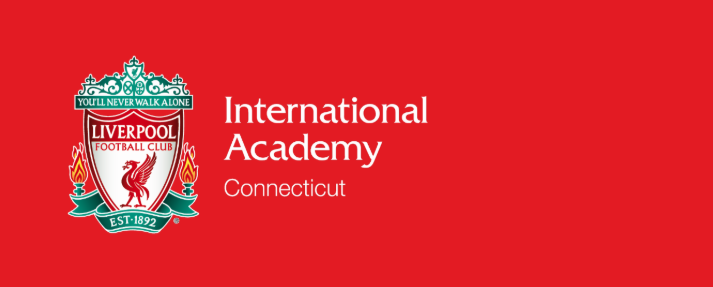 Lincoln Liverpool Academy is here!
LYSA is pleased to announce that our relationship with Liverpool FC International Academy is entering our second year. Building on a successful year 1 introduction, LFC will remain in addition to our already strong partnership with ODP (Olympic Development Program). Liverpool Academy offers a premier-level soccer experience while also maintaining the essential player development program already implemented through the ODP training program. Best of all, this relationship enables players to remain a part of LYSA while having a pathway to Premier-level soccer through our organization. As a town, we are excited about growing the sport of soccer for our young players and the community by adding this third tier to our organization.
Continuing for the 2019/2020 season, players from Lincoln will have the opportunity to participate in training using the curriculum written and executed by Liverpool FC trained coaches. This advanced program will incorporate additional training and playing opportunities for selected Lincoln players from one of the most storied soccer clubs in the world. These players will also have the opportunity to play in the New England Premiere League against premier teams from around New England. This exciting opportunity will be offered through a Free open tryout for Lincoln families interested in having their child tryout for this team. Tryouts will be held at BGYSA Complex in Chepachet on June 3rd and 10th and in Barrington on June 4th and 11th. Attached is a link to register for the free tryouts as well as information about when each age group will be trying out.
As a registered LYSA player, your child has the opportunity to tryout and be selected to represent Lincoln as part of Lincoln Liverpool in the NEP. The teams will be known as Lincoln Liverpool and wear the Liverpool FC uniforms just like Mo Salah and Firmino. These two partnerships will benefit our players and organization. Players will improve their skills and play at a higher level. It is an opportunity for players to still play in Lincoln and develop with professional ODP and Liverpool staff. This unique affiliation also represents the most reasonably priced pathway to academy/premier level programs around! If you feel your son(s) and daughter(s) are ready to make the jump to Academy or Premier levels of play, please consider this affiliation through LYSA and use the registration link below.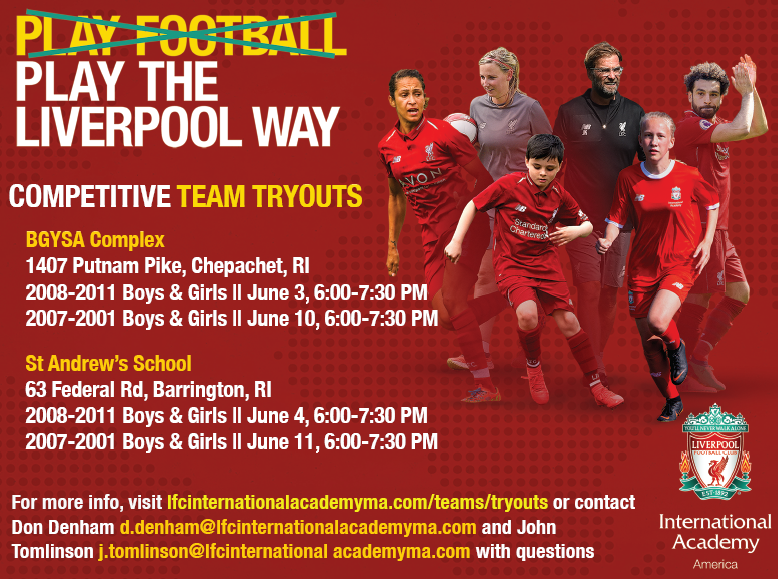 Direct Link to Registration:
http://lfcinternationalacademyma.com/teams/tryouts
-Sergio DaCosta
LYSA Director of Coaching